New Zealand Civil Defencesays there is no tsunami risk from a magnitude-6.4 quake which struck near the Kermadec Islands this afternoon.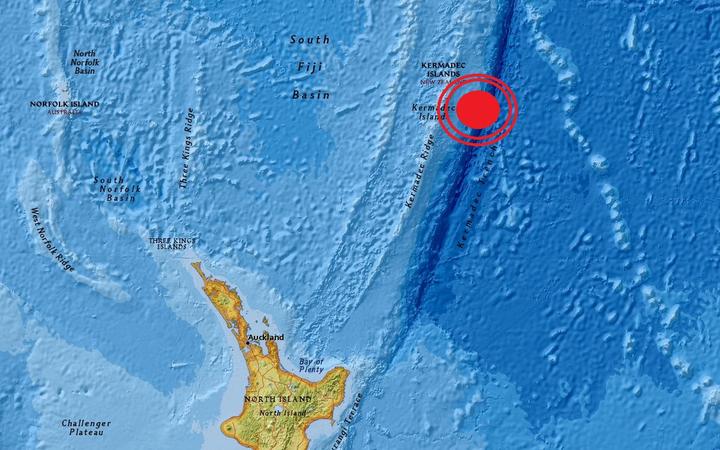 Photo: USGS
The quake struck at 3.46pm NZT at a depth of 10km, according to the USGS.
In a statement on its website, the National Emergency Management Agency said coastal inundation (flooding of land areas) was not expected following the earthquake.
"Based on current information, the assessment is that the earthquake is unlikely to have caused a tsunami that will pose a threat to New Zealand."
They are still assessing whether there would be any other tsunami activity, such as strong and unusual currents, and unpredictable surges at the shore.
A magnitude 5.3 aftershock hit in the same area at 4.01pm, the USGS has reported.